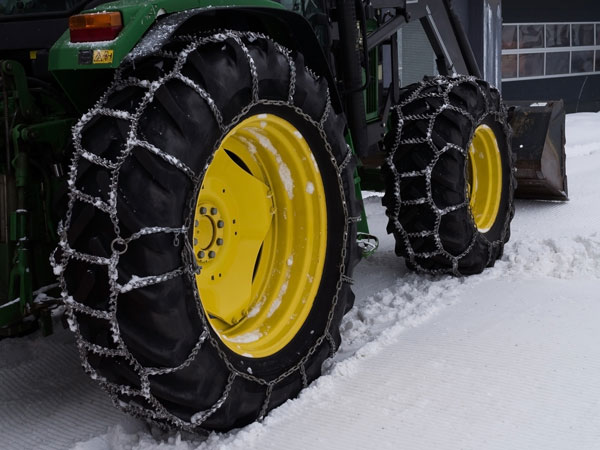 Understanding Diesel Gelling and Icing and How to Combat Both Issues
January 11, 2022
Written By Adam Buckallew
Gelling and icing can be a major worry during cold months when it comes to diesel fuel. Wondering if your truck or tractor will start in cold weather is a genuine concern but one you can avoid with proper maintenance.
Preventing Icing Issues
The most common diesel fuel issue in the winter months is icing. For icing to take place, water must be present. Water can gain access to a fuel system or bulk storage tank in several ways, but the most common method is condensation. The temperature differential between the empty headspace inside the tank and the air temperature outside the tank causes moisture to form inside the headspace and water droplets to fall into the fuel. These droplets can accumulate over time, and if not removed through proper tank maintenance procedures, will become an issue when cold weather sets in.
If vehicle or equipment issues occur when temperatures are near 20 to 30 degrees, icing, not gelling, is more than likely the cause. A simple visual inspection of your fuel filter can reveal the true culprit. If you see ice crystals in the fuel filter, water is the problem.
Even minor ice accumulation can clog filters during extreme cold and reduce flowability. Tanks must be checked regularly for the presence of water, especially before cold months, to stop fuel icing issues before they cause problems.
To prevent potential icing problems:
Routinely checking tank bottoms for water,
Drain tank water draws, and
Change fuel filters before cold weather arrives.
Avoiding Gelling Problems
Gelling is a term commonly confused with icing. Gelling occurs when paraffin wax within diesel fuel solidifies and bonds together at extremely low temperatures. This is known as the fuel's cloud point, which for No. 2 diesel is typically around 14°F. When fuel reaches its cloud point, it has a hazy appearance. As the wax particles grow larger and larger, they begin to restrict flow.
To combat diesel fuel gelling, you'll need a good-quality fuel additive. BOSS All Season Diesel Fuel Additive contains two components to battle gelling: cold flow improver (CFI) and wax anti-settling agent (WASA). CFI works by changing the shape of the paraffin structure and breaking the waxy bonds into smaller particles, allowing them to pass through filters. When the wax crystals begin to appear, they float around in the fuel, but as the temperature decreases, these crystals tend to sink to the bottom of the tank, forming a thick layer of dense wax. WASA works by keeping these particles suspended in the fuel, prohibiting them from accumulating in the bottom of tanks. By using a quality additive such as BOSS, you can extend cold weather operability down to around 0°F.
If temperatures continue to drop below 0°F, the addition of No. 1 diesel is recommended. No. 1 diesel contains less paraffin and has a cloud point of around -45°F. Typically, a blend of 80/20 (80% No. 2 diesel and 20% No. 1 diesel) or 70/30 (70% No. 2 diesel and 30% No. 1 diesel) works best for extreme low temperatures in our areas.
Knowing the difference between gelling and icing will help you determine which issue you may be facing and how to combat the situation. Don't forget the MFA Oil Lab is available to assist you. If you are experiencing cold weather fuel issues, please contact us at 1-800-MFA-LUBE or email [email protected].