Keep your vehicles, farm equipment and businesses performing at their best.
Choose from a broad spectrum of fuels, enhanced for optimum performance and fuel economy. Plus, if you're eligible to be a member of the MFA Oil cooperative, you can enjoy patronage dividends, which are earned based on your purchases at refined oil and propane offices and at Petro-Card 24 sites.
Fuel Options
MFA Oil is committed to providing customers with high-performance gasoline, diesel fuel and alternative fuel products.
Choose REVital Detergent Gasoline for peak performance mile after mile.
Give your engine a performance boost with BOSS™ Performance Diesel.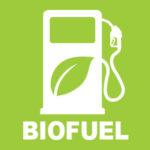 Power your vehicle with renewable fuels such as ethanol and biodiesel.
Other products such as No. 1 diesel and kerosene are also available. Call your local bulk fuel office for details.
Fuel Contracting
Take the guesswork out of budgeting your gasoline or diesel fuel needs for your farm or business through our fuel contracting program. Lock in your price when the market is in your favor – and load up on savings later, when prices change.
Petro-Card 24 Fueling Stations
Buy fuel 24 hours a day, 365 days a year. Fill up at over 170 Petro-Card 24 fueling stations across the Midwest. Plus, with a Petro-Card 24 credit card, you have the potential to earn patronage, save on tax exemptions and integrate billing for all vehicles and purchase locations.